2023-2024: Marketing and communication trends
We are currently in the middle of summer 2023, and I am eager to anticipate what awaits us in the future of communication. My foresight for what's to come is based on two predictions made a few weeks ago by Per Schlingmann.
At the outset of summer 2023, Per Schlingmann, Founder & CEO of Per Schlingmann AB, proclaimed two fundamental trends regarding what the future holds for communication in the ongoing year and beyond.
Schlingmann's predictions were as follows:
We are moving towards a shift where dialogue will take up more space in marketing and communication.
Sweden needs a green narrative to unify and establish itself further as an innovative country.
I wholeheartedly agree with these trends in media and communication and am excited to see how they will unfold. Let's take a closer look at these predictions.
Sweden's green narrative
Schlingmann's first communication prediction pertains to the need for a green narrative and storytelling about Sweden's green energy.
Schlingmann argues that Sweden needs a green narrative — a unifying story to help usher us all towards sustainable energy.
He identifies emerging challenges, such as the impact of AI on our societies and the urgency of addressing climate change. There is room here, he suggests, for a strong and broadly resonating societal narrative. This narrative would emerge from our need to confront climate change, marking a phase of innovation and growth as we transition from fossil to fossil-free, from linear to circular, and from energy-consuming to energy-creating.
We have already witnessed a massive shift in how we discuss eco-friendliness and sustainable choices. A few years ago, public discourse focused on renewable fuels like wind, water, and solar power versus fossil fuels like oil and coal. Now, we refer to "green energy", encompassing solar, wind, water, and nuclear power.
The inclusion of "nuclear power" as a sustainable energy source is incredibly intriguing, and I look forward to seeing how this conversation about energy evolves in the future. What qualifies as sustainable energy, and what does not?
Schlingmann writes, "With a clearer narrative about where we are and where we want to go, the development will be accelerated because it will influence the decisions we make, whether we are citizens, politicians or owners."
Sten Tolgfors, Governor of Västra Götaland, quickly responded that West Sweden already has such a "Green Narrative", which is continuously developing.
"We have such a 'Story of the green transition in Västra Götaland,' which uses strategic communication linked to governance and actions. [...] It is a living material that should be constantly developed." — Sten Tolgfors, Governor of Västra Götaland
The existence of such a narrative might explain how the story of Gothenburg has emerged as the tale of "The Green City of Gothenburg"— a narrative that has reached as far as the BBC and NY Times.
What could potentially occur if we possessed such a narrative for Sweden as a country?
The emergence of a green narrative
This trend shows that brands — both government organizations as well as private actors — are becoming more conscious of how they communicate their environmental footprint and the importance of sustainability. They are working to create a narrative that positions them as responsible citizens who are actively contributing to the fight against climate change. This trend is reflected in the increasing prevalence of sustainability reports, corporate social responsibility initiatives, and eco-friendly product lines.
Dialogue: the new buzzword
Schlingmann's second communication prediction relates to conversation and dialogue. He suggests that we are witnessing a shift toward mass conversation.
Dialogue is a concept that has been simmering beneath the surface for a long time. The fact that this phenomenon is now rising above the surface and highlighted suggests it is so well established and accepted that it should be how we perceive and work with communication today.
"So much exciting is happening in our field. My thesis is that we are moving from mass communication to mass conversation. We are moving from messages to topics of discussion and from brands to stories." — Per Schlingmann, Founder & CEO of Per Schlingmann AB
In 2018, I interviewed Volvo Cars PR and Communication Director on how they work with communication. She said that they had just started integrating dialogue into their strategic documents.
At that time, Volvo Cars was a widely discussed brand, winning awards for creating the best brand-building communication and being the most mentioned brand of 2018.
"Externally, it's about telling our news and our stories. We want to communicate topics that position us as more than just a car manufacturer and ensure that we continue to be the number one brand in Sweden. What we communicate should engage and create a conversation. [...] You're welcome to communicate with or about Volvo. We have three strong commitments from the company's side, and there it is about connecting it to the core values: safety, sustainability, and care. We want to continue creating a conversation and discussion around these three topics." — Volvo Cars PR and Communication Director
In their brand-building, it's clear that Volvo Cars sees their work as a collective effort involving both internal and external parties globally.
A shift toward dialogue
This communication trend emphasizes the increasing importance of two-way communication for all organizations. Brands are not just delivering messages but also actively engaging in conversations with consumers. Interactive marketing efforts like social media campaigns, chatbots, and other conversational interfaces are becoming vital tools in this approach.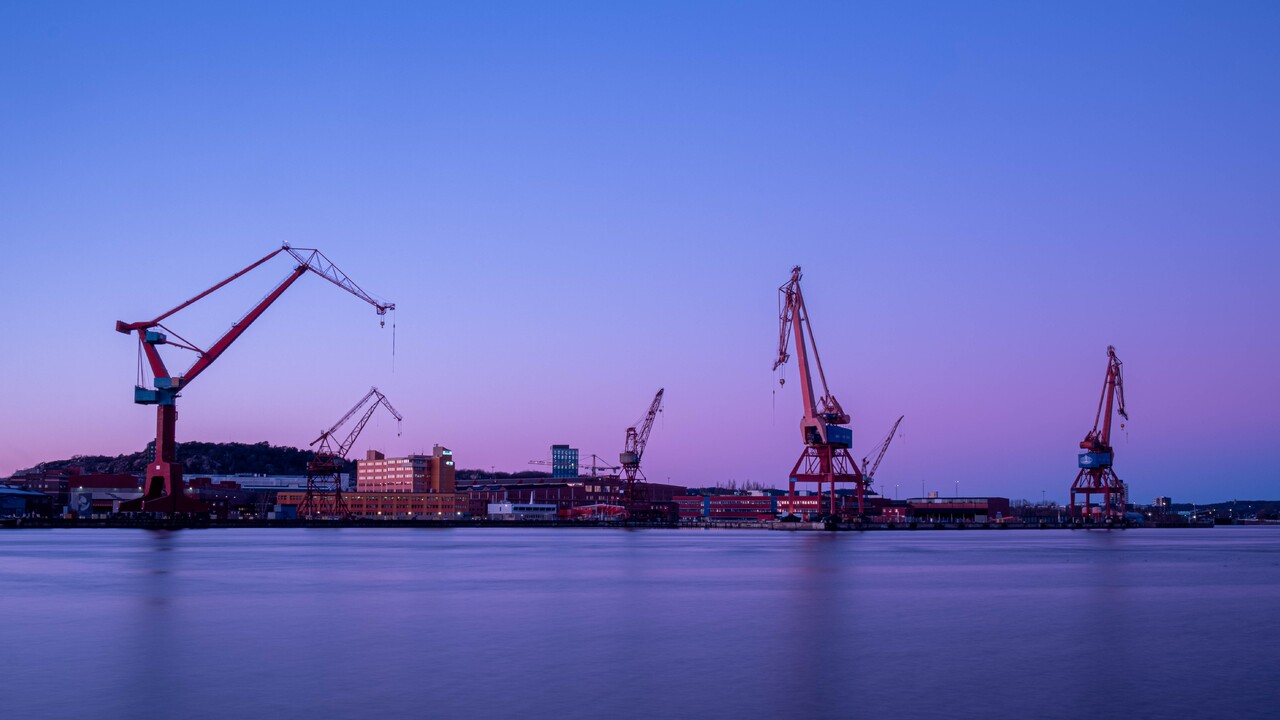 Other marketing and communication trends
Now, let's consider other new communication trends of 2023-2024:
Ethical Transparency: As consumers become more conscious of social and ethical issues, businesses must demonstrate transparency and authenticity in their communication through dialogue. This could involve discussing their supply chains, labor practices, or diversity and inclusion efforts openly.
Purpose-Driven Marketing: More and more brands are aligning with social causes and values that resonate with their target audience. This could involve partnerships with non-profit organizations, cause-related marketing campaigns, or taking a stance on societal issues.
Employee Advocacy: Brands are increasingly leveraging their employees as brand ambassadors. This could involve encouraging employees to share company updates on their personal social media channels, contributing to company blogs, or participating in industry events.
AI-Powered Personalization: Artificial intelligence and machine learning can enable businesses to create highly personalized customer experiences. This could involve using AI to analyze customer data and tailor communication messages to individual preferences, behaviors, and needs.
Virtual and Augmented Reality: VR and AR can offer immersive experiences that engage customers on a deeper level. Businesses might use these technologies to create interactive product demonstrations, virtual tours, or AR-enhanced shopping experiences.
But remember, the most effective communication strategies will likely involve a mix of these trends, tailored to the specific needs and preferences of a business's target audience.
What do you think?
What communication trends await us in the coming years? For example, how do you think Elon Musk's purchase and subsequent renaming of Twitter to "X" will potentially change the global marketing and communications landscape? How will it potentially effect social media campaigns from both governmental organizations and businesses? What are your thoughts?